The next submission period closes on October 21, 2022.
1 / 4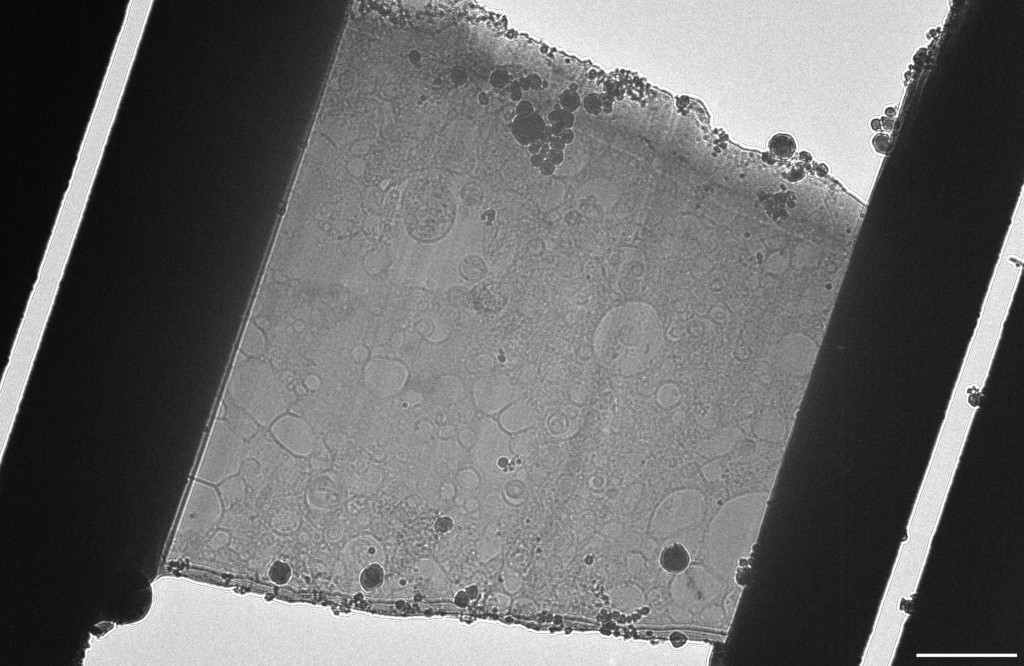 Lamella sample imaged on Krios 300-kV cryo-TEM. Image provided by Jae Yang (MCCET)
2 / 4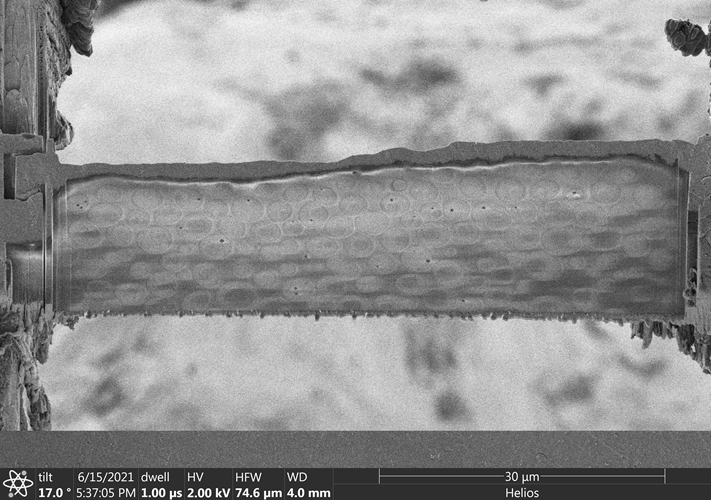 Saccharomyces cerevisiae cells in lamella prepared and imaged by Ashleigh Raczkowski (NCITU)
3 / 4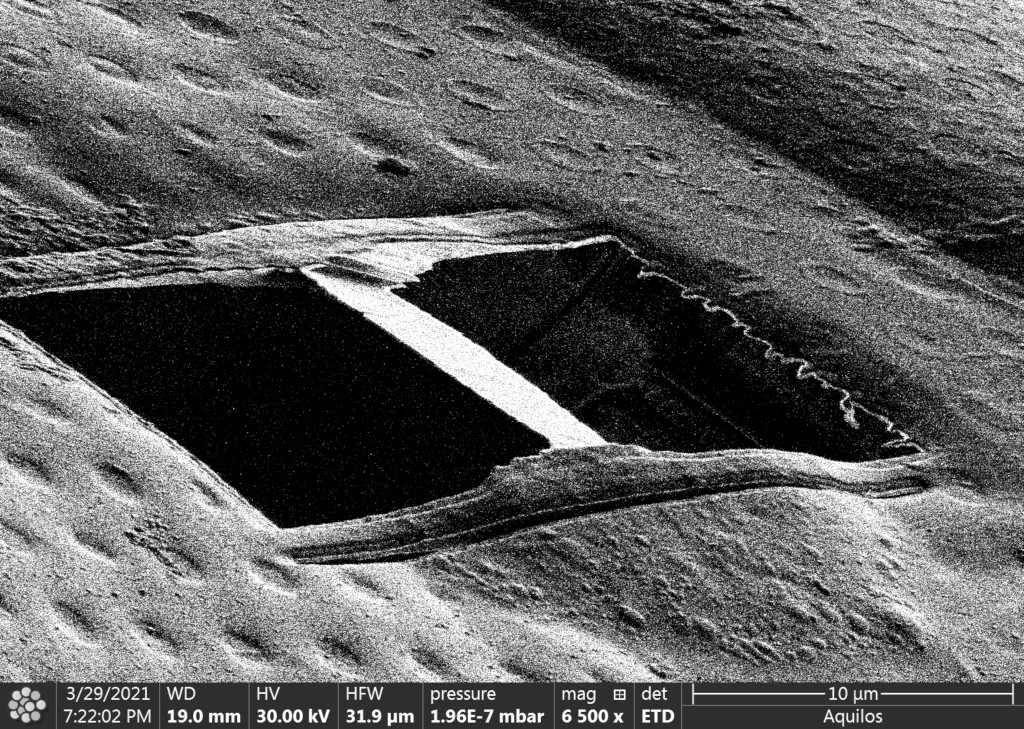 Thin lamella section imaged on Aquilos SEM. Image provided by Jae Yang (MCCET)
4 / 4
Cryo-FIB milled yeast. Image provided by Jae Yang (MCCET)
❮
❯
The National Network for Cryo-Electron Tomography is equipped with the state-of-the-art specimen preparation equipment, cryo-electron microscopes and skilled staff members necessary to provide world class electron tomography of biological specimens with sub-nm imaging resolution. The mission of this network is to deploy these capabilities in support of original research efforts and to train new users in cryo-electron tomography.
If you have a research initiative that would be appropriate for cryo-electron tomography please submit your detailed proposal within the application portal. If you wish to discuss the general feasibility of your project proposal prior to submission, please send a request to cryoem@biochem.wisc.edu .